Huffington Post Article: 11 Hard Truths About Single Parenting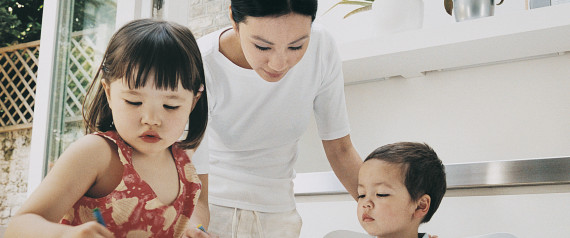 11 Hard Truths About Single Parenting
By: Huffington Post
Jumping into parenting is daunting enough with a partner. When you're a single parent going it alone, the stakes seem that much higher. From diaper duty with no shift changes to shelling out for college tuition all on your own, single parenting is not for the faint of heart.
It's understandable, then, that any piece of advice from a single parent who's been there would be of value. With that in mind, we asked our readers on Facebook and Twitter to share with us the advice they wish they had received before becoming a single parent.
From warnings about what to expect for (Dating with kids? Tough doesn't even begin to describe it) to a reassurance that it does get easier, scroll down for 11 of the best responses.
1. "You're strong enough to raise the kids on your own, whether you believe it or not. It's built into your DNA."
2. "Make sure you schedule time for you. A single parent can burn out fast if they don't take a breather once in a while."
3. "Don't expect your kids to start acting like adults just because you're on your own. Do not discuss problems related to your ex or finances with them — and never expect them to take sides. I took this advice to heart and eight years later, my kids are well-adjusted."
4. "Realize that there's a possibility that your ex is only going to be a parent for the kids when it's convenient for him or her. Some parents become glorified playmates after divorce."
5. "It takes a village even you're a single parent — don't be afraid to ask for help when you need it."
6. "Know that no matter how much love you shower your child with, they will always wonder why the other parent isn't there or doing the same."
7. "You'd be surprised how quiet the house gets — and how lonely you get — once the kids are sleeping and there's no more mothering to do."
8. "One stable, consistent, present parent can successfully raise children!"
9. "Being a single custodial parent is really hard on relationships. I'm a guy with a daughter. Women can be jealous."
10. "Make sure you surround yourself with positive supportive people. Get rid of the negative ones. Never lose track of who you are because you have to be there for your kids. Just breathe and know that it get better."
11. "You're only one person; let go of trying to do everything on your own."
____________________________________________________________________________________________
In Huffington Post's article "11 Hard Truths About Single Parenting" they list several real truths that can be very difficult for single parents.  Our office provides support through divorce while helping families adjust to their new roles as a single parent.  Just as number five states, you are not alone and understanding that asking for help is always an option.  If you would like more information about the services we provide, please call our office for a complimentary consultation.
Law Offices of Steven B. Chroman, P. C. Santa Clarita Divorce
Call 661-255-1800 for your free initial consultation today!
Tags: ComplimentaryConsultation, Divorce, DivorceAndChildren, DivorceLawyer, FamilyLawAttorney, FreeConsultation, FreeConsultationLawyers, HuffingtonPost, LawOfficesofStevenBChromanPC, SantaClaritaDivorce, SuperParent