Huffington Post Article: 9 Solid Pieces Of Breakup Advice For Anyone With A Broken Heart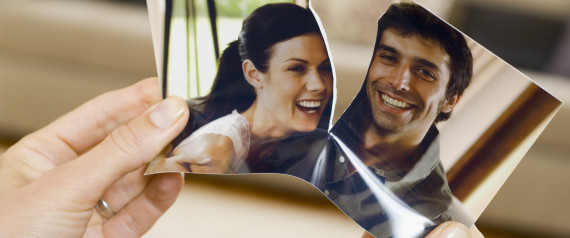 9 Solid Pieces Of Breakup Advice For Anyone With A Broken Heart
By: Taryn Hillin from Huffington Post
We all know that getting over a breakup can sometimes lead to sad, lonely nights buried beneath a pile of tissues while watching "Bridget Jones' Diary" and lip-syncing along to "All By Myself" with Bridget.
But hey, it doesn't have to be that way. A recent Reddit thread asked users how they managed to get over their last split and the advice was pretty rock-solid. Below, 10 ways to get past the pain of a broken heart from those who have lived it.
---
In
Huffington Post's
article "
9 Solid Pieces Of Breakup Advice For Anyone With A Broken Heart"
Ms. Hillin gives advice on how to deal with a broken heart. There are so many ways to try and mend a heart and we can go down the list one by one but we can still feel the pain no matter how we try to mask it.   For many people that go through a breakup life can seem as though it has stopped and no matter how irrational you know that though is, it still feels that way. For those that are going through a separation or divorce, it feels even worse.  Everything feels magnified and that person you used to love and cherish can instantly become your worst enemy.   If you are going through a legal battle or you are about to begin one, please call our office for assistance and we can help guide you through the process and offer legal advice on how to proceed with your separation.   Law Offices of Steven B. Chroman, P. C. Santa Clarita Divorce Call 661-255-1800 for your free initial consultation.
Tags: ComplimentaryConsultation, CopingMethods, CopingWithDivorce, CopingWithRejection, Divorce, DivorceAdvice, DivorceLawyer, DivorceTips, FamilyLawAttorney, FreeConsultation, FreeConsultationLawyers, HuffingtonPost, LawOfficesofStevenBChromanPC, Rejection, RejectionPain, SantaClaritaDivorce, UnhappyMarriage